Acquired tonight:
Dungeons & Dragons Player's Handbook
and a D&D starter set. Purchased at
Asgard Games
on Kirby and Border's, respectively.
I am goofily excited about our very first dice.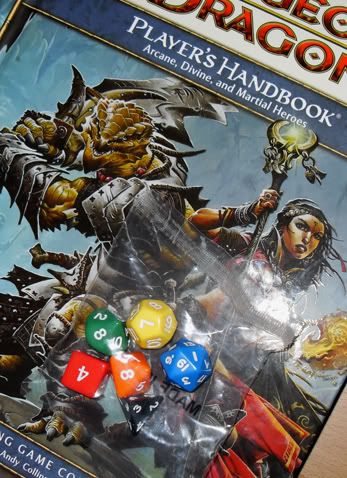 Oh, this is only the beginning.
I might have spent most of my afternoon drawing a picture of an orc. I might also have hidden it whenever someone walked by my desk. Shreds of dignity: I retain them.